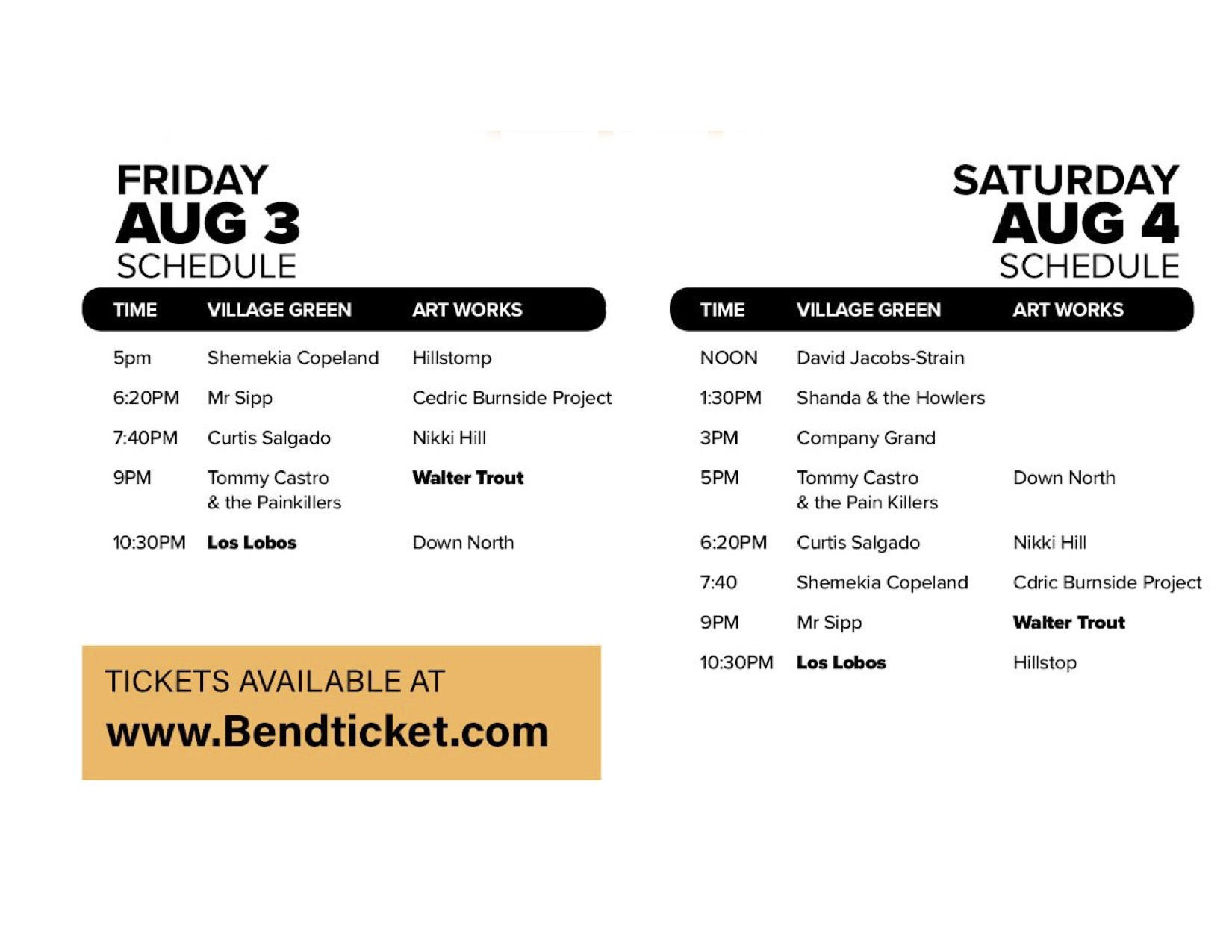 Sisters Rhythm and Brews Festival
Fri August 3rd 5pm-Midnight & Sat August 4th Noon-Midnight
2 Stages
Friday and Saturday Performances With:
Los Lobos
Walter Trout
Shemekia Copeland
Nikki Hill
Tommy Castro
Mr Sipp
& many more
Sisters Rhythm and Brews Festival is a two-day music event nestled in the small town of Sisters. Our vision is to bring high-quality musicians to Central Oregon while supporting the local community.
We see the event as an opportunity to introduce new faces to our community. Ticket holders can experience multiple acts from individual artists while enjoying local food and beverages. We have two stages within walking distance in the town of Sisters. Visit https://sistersrhythmandbrews.com/blues/ to checkout the musicians.
We are proud to say that Sisters Rhythm and Brews Festival is not an all-for-profit company. The Festival will give back to the Sisters community by donating a percentage of our earnings To Sisters Habitat for Humanity and The Heart of Oregon Youth Build Program.
Best of all, visitors get a chance to enjoy our breathtaking mountain scenery. And like the other events in Sisters, local businesses will benefit from the visiting musicians and ticket holders.
With your support, and that of our community, we are excited to make this dream a reality.